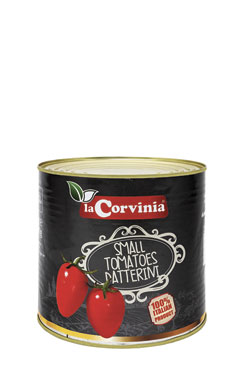 Datterini tomato
This is a small tomato with an unsurpassed sweeteness and with a lot of nutrition values. Undoubtly the red plum tomato is an essential ingredients to give many recipes something extra to the flavour, from main dishes to pizza toppings.
Tomatoes datterini
Tomato juice
Net: 2500gr
Drained: 1500gr
Enter the world of La Corvinia food specialties:
you too can support Italian excellence.