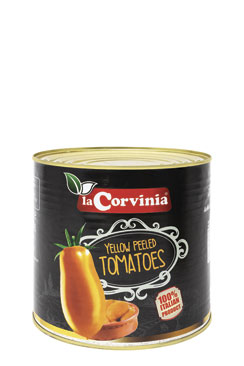 Yellow peeled tomatoes
The yellow peeled tomatoes are characterized by a sweeter taste comparing to other tomatoes. They are suited more for recipes based on fish. They suited, also, for pasta seasoning.
Peeled tomato
Tomato juice
Citric acid
Net: 2500gr
Drained: 1500gr
Enter the world of La Corvinia food specialties:
you too can support Italian excellence.