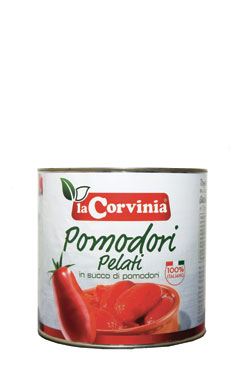 Peeled tomatoes
Peeled tomatoes La Corvinia release the quality and the freshness of a just harvested tomato. A quality Italian goodness, great seasoning for pizza and perfect for pasta according to our local tradition.
Peeled tomato
Tomato juice
Citric acid
Net: 2550gr / 400gr
Drained: 1500gr / 240gr
Enter the world of La Corvinia food specialties:
you too can support Italian excellence.