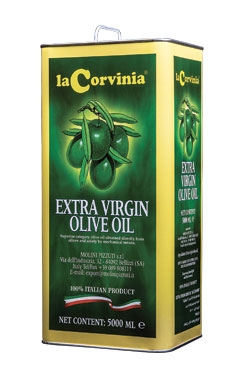 Italian Extra virgin olive oil
Extra virgin olive oil of "Italian protected origin and denomination" is the top quality product, produced after the mechanical pressing of olives grown and harvested in the Italian territory, strictly characterized by the acidity and the color according the highest standards. A real Made in Italy excellence.
500ml x 12 
1lt x 12 
5lt x 4
Enter the world of La Corvinia food specialties:
you too can support Italian excellence.