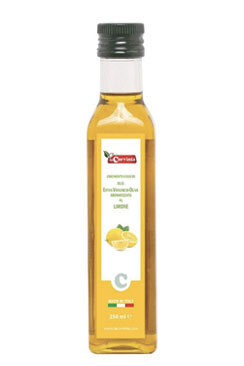 Lemon olive oil
The Aromatized Lemon Oil is a perfect dressing to use especially when combined with fresh salads or fish. Its fresh and delicate touch gives every dish a pleasant and light citrus note, giving it character and originality.
Extra virgin olive oil
Natural extract of lemon
Enter the world of La Corvinia food specialties:
you too can support Italian excellence.