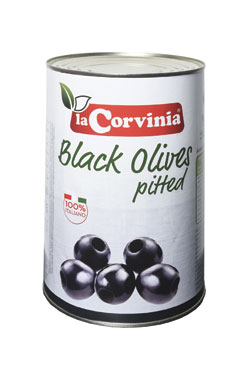 Black olives whole / pitted / slices
Black olives is a must on out tables, considered a precious addition to sauce, meat and fish, salad and pizza. A gem of the traditional Italian cuisine and appreciated all over the world.
Black Olives
Water
Salt
Color stabilizer: ferrous gluconatem
Acidity regulator: lactic acid
Net: 4100gr / 300gr
Drained: 2500gr (whole) / 2000gr (pitted-sliced)
Enter the world of La Corvinia food specialties:
you too can support Italian excellence.